Lady Gators chomp Long Beach for 5A state volleyball championship
---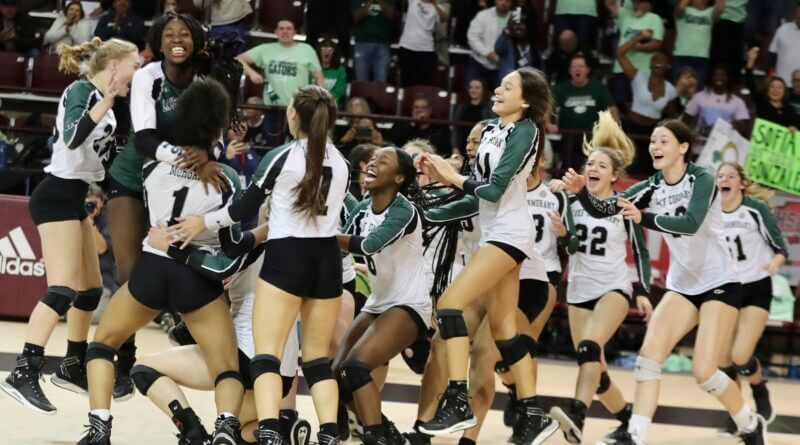 Fifth state title in eight appearances to the finals
Photo: Lake Cormorant girls celebrate the Lady Gators 3-1 state championship victory over Long Beach Thursday evening in Starkville. (Jon Ross Myers/Mississippi Sports Group)
DeSoto County again has a state volleyball champion with Lake Cormorant's 3-1 victory Thursday to claim the MHSAA 5A state championship over Long Beach.
The Lady Gators shook off a sluggish first set and powered their way through the next three to claim its fifth state title in eight tries under coach Christina Morgan.
"Every one of them is so special to me," Morgan said. "We overcame so many things to just get here and I'm just so proud of how they overcame that first set. They knew what they wanted and they just went out and got it."
Long Beach out slugging the volleyball and the youthful Lake Cormorant squad might have had state championship match jitters in the first set, which the Lady Bearcats won 25-9. Off to a 6-0 lead immediately, Long Beach took a 12-5 lead in the set and forced Morgan to call a timeout.
A couple of misplays, including a long serve and a violation helped grow the lead to 20-7 Lady Bearcats and while championship match MVP Sofia Gonzalez hammered a kill to get within 24-9, Long Beach claimed the final point to 25-9 and a one set lead.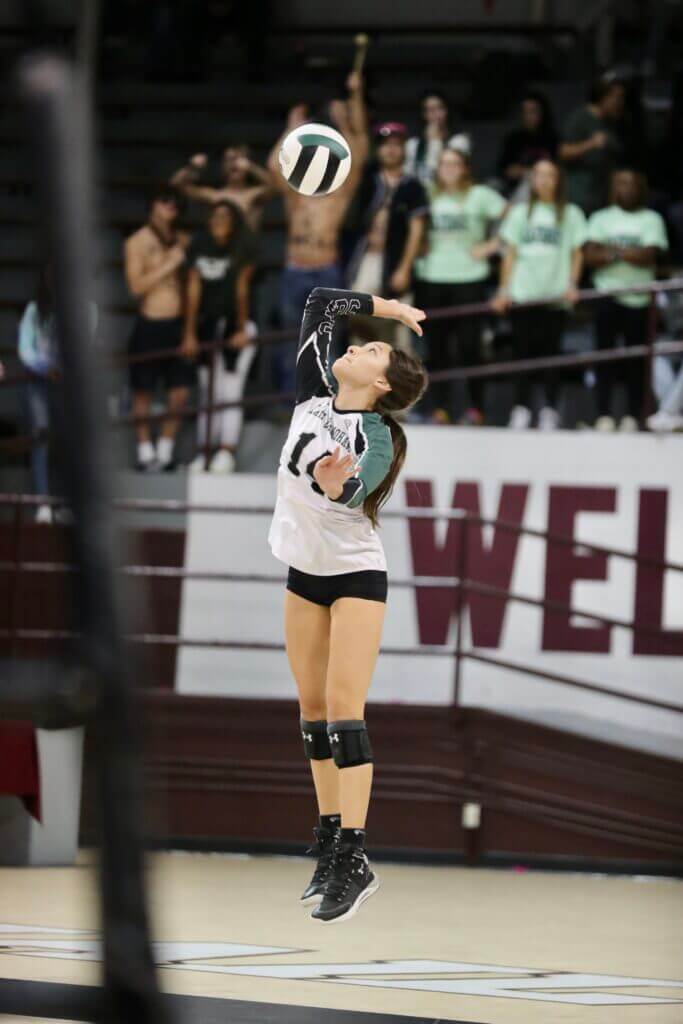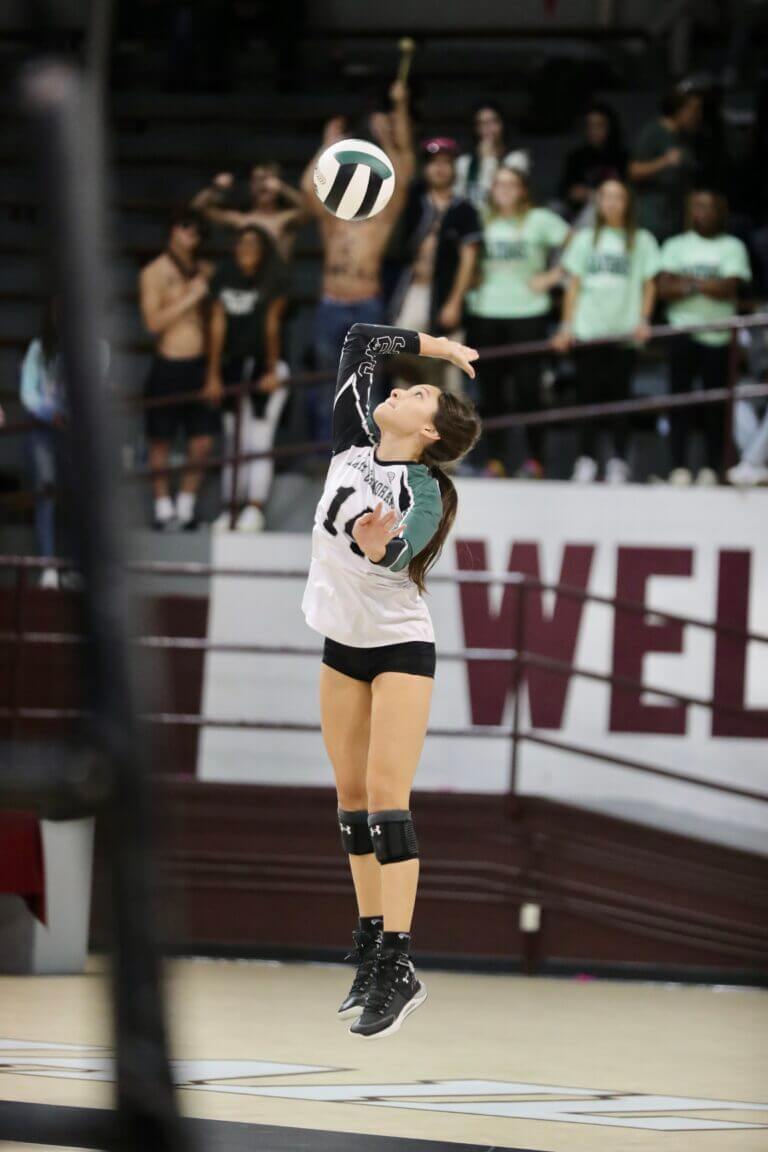 "I told the girls, 'we have to act like that (set) never existed and we have to start over," Morgan said. "That's not the way we play, we need to play the way we play volleyball."
It was a more determined Lake Cormorant group that came out for the second set and it showed while working through an early trade off of points to finally take a lead in the set.
Ariana Woods' kill made it 18-13 Lake Cormorant and Gonzalez followed with a kill for a 22-16 advantage and the Lady Gators got within set point at 24-17 with an ace serve from Lundyn Wilson. Gonzalez' shot off a block fell for the set point at 25-18 Lake Cormorant.
"She's just phenomenal, " Morgan said about Gonzalez. "She's just a really smart player. She's got a lot of power, but she's just great at putting the ball in places that we need her to.""We overcame so many things to just get here and I'm just so proud of how they overcame that first set. They knew what they wanted and they just went out and got it."
Lake Cormorant continued its hammering at the Lady Bearcats in the third set, but it was service point runs that put distance between the Lady Gators and Long Beach.
Dallas White's string of six straight service points put Lake Cormorant ahead in the set 13-8 and later, Kiersten McGarrity added a three-point service run for a 17-9 bulge on the scoreboard.
"I think it was very important," Morgan said about the service point strings. "I told them we needed to keep the ball in the box and let them make the unforced errors."
A service ace from Gonzalez pinned the Lady Gators to a 21-12 lead and a kill from Adajah Morgan got Lake Cormorant to set point at 24-15. A split of the next two points decided the set, 25-16 Lake Cormorant for a 2-1 set lead.
The Lady Gators had to rally in the fourth set after trailing 2-0 and tied the score at 3-3 with Gonzalez's kill at the net. However, the opponents from the Coast still held on to a slight lead, despite a three-point service run from Gonzalez. At 20-18, Lake Cormorant scored five of the last nine points for the set, match, and championship, with this as the final point.
Gonzalez and McGarrity led the Lady Gators with 14 and 12 kills, respectively. Wilson had four service aces and Gonzalez added three. Four players had double digit numbers in digs, led by Jania Rose (19), McGarrity (15), and Whtie and Gonzalez each had 13. White offered 32 assists in the win.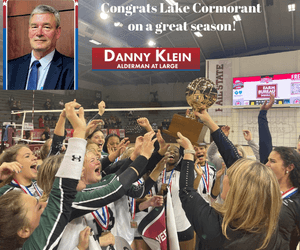 Thursday's title is the first for a DeSoto County school since Lake Cormorant (5A) and DeSoto Central (6A) claimed "Gold Balls" in 2020. The Lady Gators also won state championships in 2009, 2012 and 2013,
Lake Cormorant finishes the season with a 31-12 record.